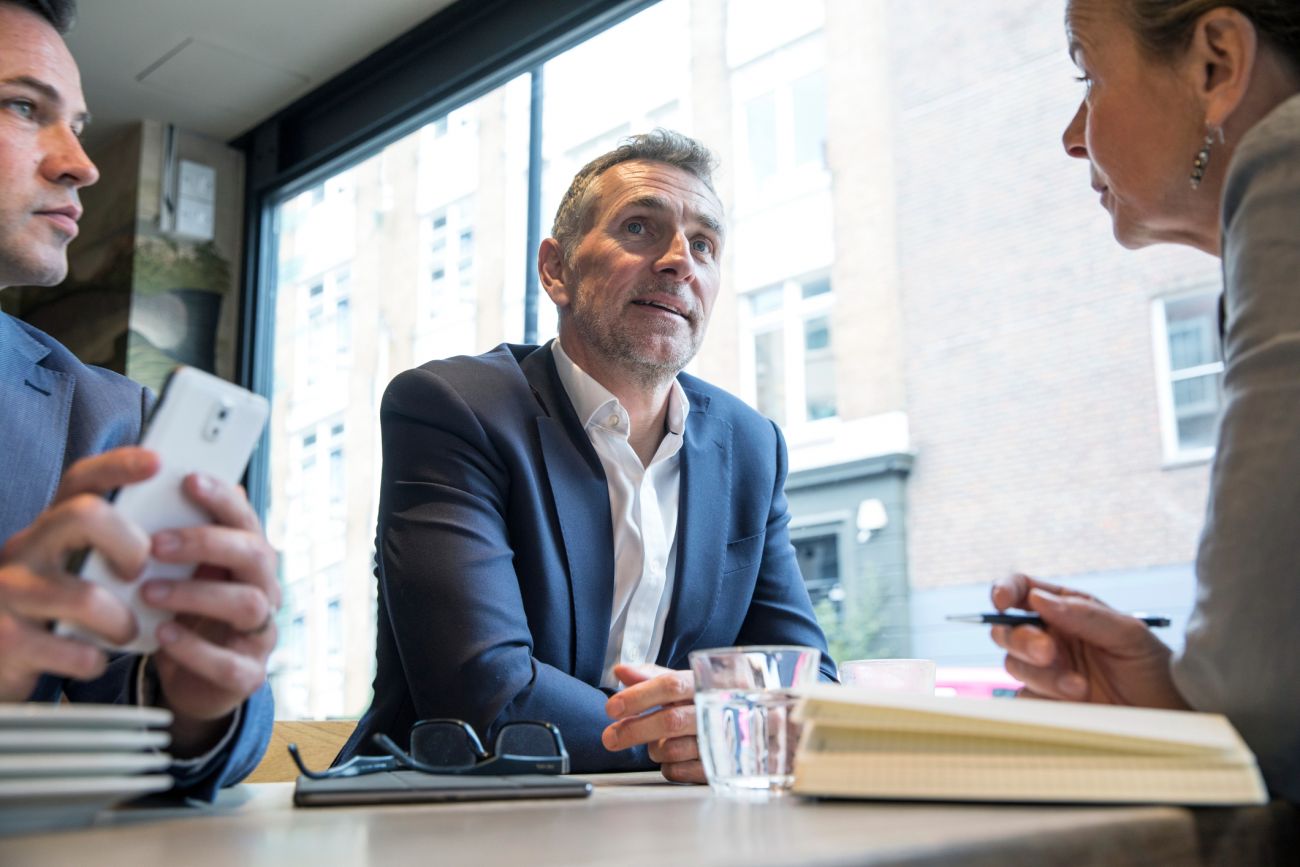 The "Attention, Interest, Desire, and Action" funnel could be key to your marketing success. Find out how it works.
4 min read
Opinions expressed by Entrepreneur contributors are their own.
The following excerpt is from Robert W. Bly's book The Digital Marketing Handbook. Buy it now from Amazon | Barnes & Noble | iBooks | IndieBound
Marketing funnels of consumer products are the various paths on which potential customers travel to reach their destination: the purchase of a product. Each potential customer enters onto a path from a different point of product awareness, such as a social media marketing channel or an online advertisement, and then continues along the path, intersecting with other paths of potential customers.
Along the way, on each of these paths through the funnel, you create marketing actions for your customers to engage and drive them to the next step, such as signing up to receive a weekly email that offers entertaining information related to the product or signing up for a free white paper or brochure. This is the first point of capturing leads that can be nurtured further with targeted messages.
As customers take the next step, they move down into the neck of the funnel toward the purchase of the product. Some will get to the goal sooner than others depending on the urgency of their needs. Regardless of whether the purchase happens at once or if customers continue to show interest but do not buy, continuing to tag customers in some way is an essential part of keeping them on the path through the funnel—no matter how slow the journey.
A classic funnel for persuasion is AIDA, which stands for Attention, Interest, Desire, and Action. Let's take a closer look at each of those elements and dive into what they mean for you.
Attention
Your layout for a product-based marketing funnel starts with the awareness process, by which you get the prospect's attention, let them know you exist, and sell a product they might like. One of the ways to first garner attention after setting up your website, blog, and several business accounts on social media is to use Google AdWords to build small online advertisements. Customers who use similar keywords in their search strings to those you use in your advertisement will see these ads. There is also search engine optimization, where us­ing your researched keywords on your website pages increases your chances of being discovered when customers are looking for what you sell (e.g., collars for large dogs).
You can also create advertisements using the social media platforms where you have a presence. This way, your product reaches far more potential customers than if you were simply posting from your business account page. Once potential customers click on any call-to-action (CTA) buttons or links you include in your posting, then the process of gaining and retaining their attention begins.
Interest
Once you have aware potential customers, your next step is to give them information that interests them enough to want to know more about your products. You can have them sign up for emails that fo­cus on your product, or you can give them a free white paper. A white paper isn't an advertisement but gives information on the product, the reason for its existence, and what it's designed to do for customers.
Your blog can add to the website's value by talking about one of the product features or applications, a customer success story, or news about product improvements. Or your email can include a link to a video that shows existing customers discussing how the product helped them. After watching the video, potential customers can click on a CTA button or link to find out more about the product and buy it if they are ready at this point.
Desire
Potential customers who see how this product can help them may now have a desire to try it out for themselves. Or they may want to know more or compare your product to others in the marketplace for pricing and features.
If you've researched your competitors, then you can offer something unique to your prospects that competitors don't have. Continue to engage with your potential customers to keep them focused and excited about your product so they take the final step. One excellent tool for increasing desire is a webinar where viewers can see the product in action.
Action
Send out emails that include your CTA button, and if you consider giving a time limit to make the purchase before the product price goes up. Create a sense of urgency by giving a short time span to buy or by telling customers there are only a few books or software packages left. You can also add perks like a 60-day money-back guarantee, an appointment with your interested customer for a product demo, if applicable, or a free phone consultation.